.
.
Vocal Improvisation
.
Improvised music by one acoustic voice, within a large scale of expressions in dynamics, techniques and musical directions.
Inspired by European improv, free jazz, contemporary classical music, folk music and more.
.
…………………….
.
"The short improvisations question the very essence of vocal articulation, its manners of conveying feelings, ideas or a narrative and how vocal utterances construct a human language and the aesthetics of a language."
– Eyal Hareuveni, salt-peanuts.eu
.
"In Andreas Backer we have got something as rare as a male counterpart to Sidsel Endresen – that's a huge compliment in my book."
– Tor Hammerø, Nettavisen/Side2
.
"Although the other three musicians fill out the quartet admirably, the star is clearly Backer & his vocal technique: His voice does not dominate the sonority, and might move in & out of textures, but it is active & draws the ear. …/… Although there's some precedent with e.g. Jaap Blonk, Backer's vocalization technique is definitely his own."

– Todd McComb's Jazz Thoughts
.
…………………….
.
(Click on the names or the cover below to buy CD or digital album.)
.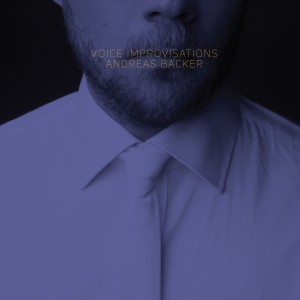 .
.
.
.
.
Said about "Voice Improvisations"
.
"The first solo album of Norwegian vocal artist Andreas Backer feature the rich spectrum of his sonic world. Backer genre-challenging improvisations are inspired by the European school of free improvisation, folk music, contemporary music and even story-like pop songs, all stress his impressive command of various vocal techniques. The short improvisations question the very essence of vocal articulation, its manners of conveying feelings, ideas or a narrative and how vocal utterances construct a human language and the aesthetics of a language.
Backer singular vocal techniques are the highlights of such patient, introverted improvisations as «Lys Gul» and «Gutt». But the most engaging ones are the ones where he deconstructs linguistic articulations and suggests new forms of vocal communication as on the playful «Dip Duru Bup». the poetic multi-vocal «På» or when he bursts with the operatic «Stærk Gul» or the disturbing growls on «Howl».
The urgent, dense delivery of «The Story About Hector & Elaine», including the adoption of different personalities, brings to mind Dutch vocal master Jaap Blonk playful performances of dadaistic texts. On «Voicetronics», with sound engineer and electronics player Daniel M. Karlsson, the electronics noises sound as an extension of Backer vocal and vice versa.
Backer improvisations may not deliver definite answers but his unique way of contemplating such complex issues is always arresting."
.
– Eyal Hareuveni, salt-peanuts.eu
.
…………………….
.
"Andreas Backer tar stemma til steder der den sjelden eller aldri har vært før.
Andreas Backer – med et på mange vis maskulint svar på Sidsel Endresens estetikk.
33 år unge Andreas Backer fra Oslo gjør det på ingen måte enkelt verken for seg sjøl eller for oss. Etter at trompet var hovedinstrumentet frem til han var 22, så har han siden konsentrert seg om å utforske stemmas muligheter og han har ved flere anledninger vist oss at de er mange, ukjente og ikke minst spennende. Med "Voice Improvisations" møter jeg han i alle fall for første gang aleine og her er ingenting "forbudt" – absolutt ingenting.
Backer har studert både i Stavanger, Stockholm og Oslo og han har søkt det åpne og frie rom. Ved hjelp av hva stemma kan gi når det gjelder lyder av alle mulige slag – her finnes ikke tradisjonell skjønnsang for å si det slik, ikke spor av det en gang – og ved hjelp av alle mulige teknikker, dynamikk og ymse uttrykk, forteller Backer oss hvilken original søker han er. De som vil få tanker i retning Sidsel Endresen er absolutt på sporet, men Backer låter sjølsagt totalt annerledes.
Backer er inspirert av europeisk impro, frijazz, folkemusikk, samtidsmusikk og mye annet og setter det sammen til noe som ikke likner noe som har vederfaret våre sinn tidligere. På ett av spora bidrar produsent Daniel M. Karlsson på elektronikk – ellers er Backer ganske så aleine.
Med sin smatting, remjing, purring, hyling, roping, strupesang, visking og hva det nå måtte være, utfordrer Andreas Backer oss på et unik vis. Tøft gjort!"
.
-Tor Hammerø, Tor de Jazz
.
………………………….
.
"Andreas Backer har jobbat med Raymond Strid, David Stackenäs, Emil Strandberg, Johannes Bergmark och många fler. För de initierade stiger då en ljudbild fram. Och den stämmer kanske rätt väl. Det här är virtuos röstbehandling, som bygger på mycket mer än stor stämma och expressiva uttryck. Med andra ord i till exempel Phil Mintons och Maggie Nicols efterföljd. Men ändå är han en annan än dem. Kanske ligger han närmare instrumentalister som Axel Dörner eller Mats Gustafsson.
Därför att han stannar upp vid aspekt efter aspekt på rösten. Klämmer åt, drar ut, pressar och släpper ut. Ger akt på stämmans möjligheter.
Resultatet är nio stycken, som vart och ett är laddat med innebörd och klang. De skiljer sig rätt mycket åt och får också extra klang på ett spår med Daniel M. Karlssons elektronik. Naturligtvis är föreningen mellan röst och elektronika suveränt avvägd och blandad. Backers röst passar ju mycket bra till detta med sina tydliga klanger hämtade från elektronikens bildvärld. Stundtals framkallar musiken associationer till bandkompositioner.
Som soloprestation är det imponerande.
Samtidigt vill jag minnas vad några av oss impronördar diskuterade i slutet av 1990-talet, då Axel Dörner höll på att skapa en svindlande dekonstruktion av trumpetens möjligheter. Vi frågade oss vad han skulle göra med all denna fantastiska nya kunskap. Nu är ju inte Backer nyskapande på det viset, men han har tekniken och klangen i sin hand, ibland låter det som om han ville demonstrera detta. Alltså, vad kommer, vilken musik blir detta?
Ett fantastiskt album, men jag är övertygad om att här finns massor av musikaliska möjligheter, som ännu inte använts av honom. Och att han kommer göra ännu mer av sin musikröst och röstmusik."
.
– Thomas Millroth, Soundofmusic.nu
.
…………………….
.
.
Said about "Voice Improvisations" release concert:

.
"Hans helakustiske vokalpresentasjon er fascinerende og imponerende. …/…

Musikkformen er introvert og krever en tilstedeværelse også hos lytteren som er vanskelig å oppnå i et røft miljø som på Mir. Gjennom bruk av både vokal generering og mekanisk manipulering av munnhulens forskjellige deler, evner han allikevel å opprettholde interessen gjennom hele sitt sett. Gjennom improvisert lydgenerering skaper han mønstre og linjer som blir fascinerende i sin tilsynelatende enkelhet. Hjernens ubendige trang til å søke opp mønstre og kjente linjer assosierer til språklige lydelementer, dialogiske samtaler og til tider også til mer klassiske doo-wop-liknende vokale framstillinger."
.
– Johan Hauknes, salt-peanuts.eu
.
…………………………….
.
.
.
.
.
Feel free to listen to the recordings and watch the videos found here!
.
.
. .
.
.
………………….
.
.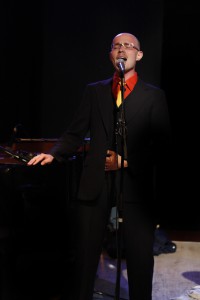 .
.
.
.
.
.