.
.
.
Releases
.
.
.
Ung og Freidig – "Min Gylne Time"
(Released May 2016)
.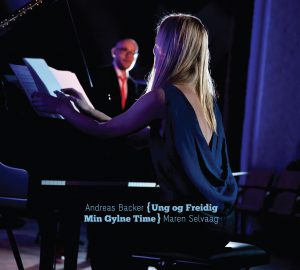 Cover: Carlos Santos
(Photo: Ingvil S. Ljones)
.
.
Musicians:
Andreas Backer – vocals, arrangements
Maren Selvaag – piano, arrangements
with
Klaus Ellerhusen Holm – saxophones/clarinets
Adrian Fiskum Myhr – double bass
Per Oddvar Johansen – drums/percussion
+
Heidi Skjerve – vocals (guest on two tracks)
Per Axel Prydz – translations
.
Released on AHB Music/Musikklosen
.
.
Said about Ung og Freidigs "Min Gylne Time"
.
"Med det vakre albumet «Min Gylne Time» viser også duoen Ung og Freidig at jazz på norsk er sant. (…)
Første bod er å syngje med den stemme du har, og at det er gode omsetjingar/tekstar. Arrangert av Backer/Selvaag saman eller kvar for seg, får den eine etter den andre av kjende låtar eit nytt liv, med Maren Selvaag i nydeleg tonefølgje på piano. Frå «Men nydelig» (But Beautiful) til «Min Gylne Time» («My shining Hour», med Heidi Skjerve som gjest på «En klissvåt dag» («A Foggy Day») og «En annen gang» («Some Other Time»). Eit vår-album av jazz på norsk."
– Roald Helgeim, Dagsavisen
.
…………….
.
"Det er et sympatisk og etterlengtet prosjekt, norskspråklig jazz er etter hvert sjeldnere enn snø på julaften. (…)
Låten blir et av flere høydepunkt der den makter å frigjøre seg fra det lettere forstenede swinguttrykket som preger så mange standardlåtutgivelser i dag. (…) 
På sitt beste er platen direkte medrivende i sin roting i den store amerikanske skattekisten."
– Svein Magnus Furu, Morgenbladet
.
……………………
.
"Det blir på mange måter en real nostalgitripp, hvor barndommens musikk kommer smygende.
Vi får tittelsporet «Ung og Freidig» («Young and Foolish»), med strålende saksofonspill av Klaus Ellerhusen Holm, og fint komp av Selvaag, Adrian Myhr (bass) og Per Oddvar Johansen (trommer).
«Inn i mitt liv» («I've Got You Under My Skin») åpner med Ellerhusen Holm på klarinett og Johansen på trommer i en nydelig intro, før Backers stemme, som virkelig viser hans store register."
– Jan Granlie, Salt Peanuts
.
.
.
Andreas Backer/Raymond Strid – "Voice & Percussion"
(Released December 2015)
.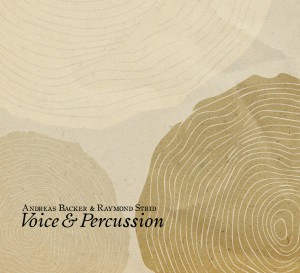 .
Musicians:
Andreas Backer – acoustic voice
Raymond Strid – drums & percussion
.
"Voice & Percussion" is released on Creative Sources and digitally on Subradar.no
.
.
Said about "Voice & Percussion":
.
"Vi har med to unike musikanter å gjøre som lytter ustanselig til og på hverandre og benytter sine instrumenter på de utroligste vis til å skape lydlandskap ingen av oss har vært i nærheten av tidligere.
Det trengs vel ingen ytterligere bekreftelse på at dette er spesiell, unik og annerledes musikk. Jeg synes det er veldig stas at slike herrer som Backer og Strid finnes – og at de tør å kaste seg ut på 70000 favners djup."
.
– Tor Hammerø/Tor de Jazz
.
……………………….
.
"Albumet är en närstudie av denna märkliga röst. Det ger också anledning att fundera över röstimprovisationens anatomi. Det är som om Backer redan lät som en klassiker; virtuost tuggande och töjande som vi ju har hört av och till de senaste 40 åren. Sedan må han vara vig, snabb och stå för fantastiska kast och förtätningar. Klassiskt är det. Gammalt avantgarde blir som nytt. (…)
 Friskare och fräschare impro är svårt att hitta. Det känns som om de två tyckte de uppfunnit improvisationens konst utan att förvänta sig några disciplar."
.
– Thomas Millroth, Soundofmusic.nu
.
……………………
.
"Her får vi 11 strekk, hvor alt er fritt improvisert fram der og da. Vi gripes umiddelbart av denne musikken. Eller den kunsten de to fremfører, for jeg er overbevist om at det er mange der ute som vil nekte å kalle dette musikk.
Men musikk er det, skapt av to svært originale stemmer. De samtaler, diskuterer og, tidvis, krangler. Men kommunikasjonen er nær og varm og de to utforsker hverandres instrumentale muligheter på en nesten skremmende måte. (…)
«Voice & Percussion» er blitt en svært original og interessant innspilling, som jeg oppfordrer alle venner av god musikk å teste ut. Ikke en gang, men flere, gjerne i et mørkt rom, med lydstyrken skrudd opp og med et godt glass rødt i armlengdes avstand."
.
– Jan Granlie, Salt Peanuts.eu
.
……………………
.
"Bienvenue au club, Andreas! Dès le départ, pointent des sons aigus qui évoquent pour un mieux un Phil Minton. (…)
Percussions légères, aérées, timbres variés, pas trop d'effets, juste ce qu'il faut au bon moment. On peut suivre ainsi le vocaliste dans ces ruminations glottales, poétiques. La voix est transformée, un peu timide, secrète, fragile dans une dizaine de pièces courtes, concises et bien balancées. La mise en commun des sons coule de source et tout est laissé à la sensibilité et à l'invention tout au long de ces miniatures. (…)
Bref, Andreas Backer et Ray Strid font un beau travail et développent des idées intéressantes contre les réflexes conditionnés. On ne peut que recommander ce disque attachant et ô combien humain."
.
– Jean-Michel van Schouwburg, Orynx
.
.
.
Acoustic Solo – "Voice Improvisations"
(Released March 2015)
.

.
Musicians:
Andreas Backer – acoustic voice
.
+ guest on track 6
Daniel M. Karlsson – electronics
.
"Voice Improvisations" is released on Creative Sources and digitally on Subradar.no
.
.
Said about "Voice Improvisations":
.
"The first solo album of Norwegian vocal artist Andreas Backer feature the rich spectrum of his sonic world. Backer genre-challenging improvisations are inspired by the European school of free improvisation, folk music, contemporary music and even story-like pop songs, all stress his impressive command of various vocal techniques. The short improvisations question the very essence of vocal articulation, its manners of conveying feelings, ideas or a narrative and how vocal utterances construct a human language and the aesthetics of a language. (…)

Backer improvisations may not deliver definite answers but his unique way of contemplating such complex issues is always arresting."
.
– Eyal Hareuveni, Salt-peanuts.eu
.
……………………..
.
"Andreas Backer tar stemma til steder der den sjelden eller aldri har vært før.
Backer er inspirert av europeisk impro, frijazz, folkemusikk, samtidsmusikk og mye annet og setter det sammen til noe som ikke likner noe som har vederfaret våre sinn tidligere. (…)

Med sin smatting, remjing, purring, hyling, roping, strupesang, visking og hva det nå måtte være, utfordrer Andreas Backer oss på et unik vis. Tøft gjort!"
.
– Tor Hammerø/Tor de Jazz
.
……………………………….
.
"Det här är virtuos röstbehandling, som bygger på mycket mer än stor stämma och expressiva uttryck. Med andra ord i till exempel Phil Mintons och Maggie Nicols efterföljd. Men ändå är han en annan än dem. Kanske ligger han närmare instrumentalister som Axel Dörner eller Mats Gustafsson. Därför att han stannar upp vid aspekt efter aspekt på rösten. Klämmer åt, drar ut, pressar och släpper ut. Ger akt på stämmans möjligheter.
Resultatet är nio stycken, som vart och ett är laddat med innebörd och klang. De skiljer sig rätt mycket åt… …/… Stundtals framkallar musiken associationer till bandkompositioner. Som soloprestation är det imponerande. (…)

Ett fantastiskt album…"
.
– Thomas Millroth, Soundofmusic.nu
.
………………………..
.
 "Voici un oiseau rare! Il ose, car ils sont peu nombreux, il ose improviser de la voix. (…)
Andreas Backer, a beaucoup travaillé le son de la voix, sa saturation, l'aspiration de l'air en contrôlant le tressaut de l'épiglotte, les sons infimes qui peuplent le gosier si on a le courage d'aller les chercher. Voici un langage, un glossaire vivant, des phonèmes inouïs qui complètent le lexique de Phil Minton ou celui de Demetrio Stratos. Rien que Gutt et ses voyelles prononcées dans la gorge vaut son poids d'air frais dans une anthologie. Il y a aussi un multipiste polyphonique à voix douce qui a une veine expérimentale. (…)
Excellent et impressionnant. Et à suivre!!"
.
– Jean-Michel van Schouwburg, Orynx
.
………………………
.
.
Hot Four – "Eye of the Moose"
.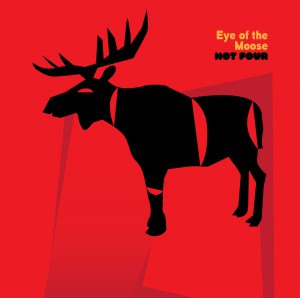 .
Musicians:
Andreas Backer – voice
David Stackenäs – guitars
Joe Williamson – double bass
Ståle Liavik Solberg – drums/percussion
.
"Eye of the Moose" is released on Creative Sources and digitally on subradar.no
.
.
Said about "Eye of the Moose":
.
"Together the four dive, head on, into a thick, intense exploration of various dynamics, textures and timbres. The notion of playing music receives a new meaning with these highly resourceful musicians. They enjoy the innocent and often eccentric, unattached to any musical conventions. A game-like process of playing— finding and inventing sounds, shaping and mutating these sounds, collides these sounds without any preconceived ideas what might happen next, but react immediately to these sonic occurrences. Songs are performed with a rare collaborative and emphatic manner. (…)
.
A highly original and inventive quartet."
.
– Eyal Hareuveni, All About Jazz
.
………….
.
"The initiative got drawn up by talented Norwegian vocal artist Andreas Backer who grouped Stale Liavik Solberg, a brilliant drummer who was his mate at Stavanger music academy, Swedish guitarist David Stackenas…/…Canadian expat double bass player Joe Williamson together and recorded this amazing live session in Sweden, where they insert contemporary classical music, free-jazz and European improv hooks as well as a remarkable numer of sonic ideas in a blender that flushes amazing dynamics out."

.
– Vito Camarretta, Chain D.L.K.
.
……………
.
"På godt norsk har det ført til åpen og sjansetakende frijazz der fire herrer med store og åpne ører møter hverandre med et utgangspunkt som sier at her kan alt skje. Og det meste skjer også. De fire «låtene», som til sammen varer i rundt 35 minutter, er et bevis på at vi med Hot Four har fått et nytt norsk/svensk kollektiv som kan ta oss med på mange spennende ekskursjoner i tida som kommer. I Andreas Backer har vi fått noe så sjeldent som et mannlig motstykke til Sidsel Endresen – det er et stort kompliment i mi bok."
.
– Tor Hammerø, Nettavisen/Side2
.
……………………….
.
"Alla instrument ligger tätt samman när musikerna i fyra improvisationer på tillsammans trettiofem minuter betraktar en … älg. David Stackenäs, gitarrer, Joe Williamson, kontrabas, Ståle Liavik Solberg, trummor och slagverk, och så initiativtagaren Andreas Backer vars röst är ett av de likvärdiga instrumenten. …/…
Energin är hög, musiken oftast rätt lågmäld och samlad nära basen, och det finns alltid en rörelse framåt. Ett kurrande och knirkande och vrenskande. Metall och trä och naturljud. Avväpnande, inte utan humor och med melodiskt flyt. Europeisk kammarimpro som klivit ut i skogen för en ny frihet."
.
– Leif Carlsson, Lira
.
………………………………………..
.
"Denne plata er et godt eksempel på at noen ganger står himmelens planeter slik plassert at musikken også får et liv utenfor konsert-settingen. Det er vekslende teksturer og farger i denne musikken som gjør at den aldri blir kjedelig. Den varierer i uttrykk, på samme måte som de deler av elgens kropp den synger om. …/… Men nå vet vi «what the moose says»! Vi vil høre mer om elgen, og gjerne flere av hjortedyra med."
.
– Johan Hauknes, salt-peanuts.eu
.
…………………………
.
"Hans ordlösa stämma beblandar sig med gnidande ljud från stränginstrumenten och vrider sig likt en växt på väg upp ur jorden. Med korta, rytmiskt grupperade läten närmar han sig i stället trummorna. Så sjunker han i registret och tar nästan ord i sin mun, hela tiden mitt i gruppens samlade klangvärld. Ett slags kammarmusikalisk improvisationsmusik."
.
– Johannes Cornell, Dagens Nyheter
.
………………..
.
"The level of activity & interaction yields a compelling mix of individual & group conception, making Eye of the Moose consistently appealing. Although the other three musicians fill out the quartet admirably, the star is clearly Backer & his vocal technique: His voice does not dominate the sonority, and might move in & out of textures, but it is active & draws the ear. …/… Although there's some precedent with e.g. Jaap Blonk, Backer's vocalization technique is definitely his own. Combine that imaginative technique with rich improvised quartet interaction, and you've got a highly compelling first album from these young musicians."
.
– Todd McComb's Jazz Thoughts
http://www.medieval.org/music/jazz
.
………………………
.
"Vad gäller Andreas Backers ordlösa röst är den så anti-sticka-ut att den faktiskt gör det. Genom att forma klangerna långt bak i munnen får de en nästan mumlande eller hummande karaktär, långt ifrån det skrikiga eller gutturala uttryck många röstanvändare landar i. Bra tycker jag."
.
– Magnus Nygren, Soundofmusic.nu
 .
…………………………
.
"Заочно альбом уже можно называть дебютом года и возлагать самые большие ожидания на дальнейшие релизы Андреаса."
.
– Algernon Zohar
http://vkmat.ru/voiceasaninstrument
.
…………………………
.
.
Ester & Andreas – "Vardag"
.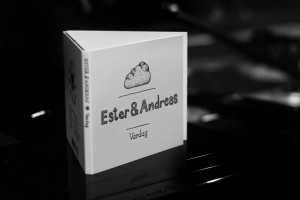 .                                                                                                                                                                 
Musicians:
Andreas Backer / vocals, piano, lyrics, melodies, arrangements
Ester Årman / vocals, lyrics, melodies
Per Wallmyr / alto sax, clarinet
Vilhelm Bromander / double bass
Jacob Johannesson / drums
Lisa Lassbo / violin
Johannes Kainz / violin
Karin Wallmyr / viola
Jonas Bleckman / cello
Released april 24th. 2010 through Musicbase/Grammotex DFR, at TeaterStudio Lederman, Stockholm, Sweden
Produced by Andreas Backer and Ester Årman
.
.
Said about "Vardag":
(see "Reviews" for whole reviews):
"Ester and Andreas presents a string of incredibly mundane stories through cool jazz that causes every word and every note to go straight to the heart. Charming from start to finish."
– Lira Musikmagasin
…….
"A great and moving album with its very own expression."
– Sydsvenska Dagbladet
…….
"'Vardag' has become a beautiful and true business card that deserves a large audience"
– Nettavisen
…….
"No-one is the lesser, two distinct personalities gives clarity to the other and everything is growing organically. This is a lyric and music relationship we don't recognize, but one that speaks to us as if it had always been present."
– Joakim Milder
…………………………..
.
.
Andreas Backer Trio – "Like the music isn´t there"
.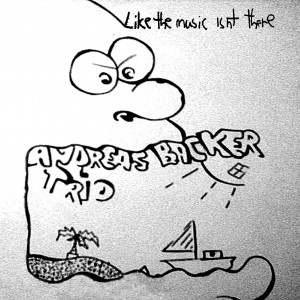 .
Musicians:

Andreas Backer – voice, piano
Inge Breistein – tenor sax
Kristian Gullåsen – guitar, effects
"Like the music isn't there" were released on SABMusic/Musikklosen 2009 – recorded, mixed, mastered and co-produced by Frode Gjerstad.
.
.
Said about "Like the music isn't there":
"NEW, EXCITING VOICE"
"Andreas Backer is a vocalist, pianist, composer and lyricsist who has walked up a new path…/…Together with tenor saxophonist Inge W. Breistein and guitarist and effect-maker Kristian Gullåsen, Backer has created a landscape with elements from modern- to experimental jazz to art rock – and much of what lies somewhere in between…/…Backer is in possession of a warm and genuine voice, and he has excelent pronunciation…/…There is space in the music and he also gives the lyrics openings so that it is "easy" to follow him all the way…/…With his debut, Andreas Backer has told us that he will be a tremendously exciting voice to follow the years to come."
– Tor Hammerø, Nettavisen
…………………………………………………..
"MUSIC CROSSING BORDERS"
"Male jazz-vocalists doesn't grow on threes in the world today, but here comes Andreas Backer with an album of "art-pop"and modern European jazz with elements of improvisation…/…Original, different and exciting."
– Roald Helgheim, Dagsavisen
.
.
.
.
.
.
.
.